CVCA电子月刊 2012年9月


September, 2012
New Publication
Laws and Regulations of VC/PE funds in China 2012
The 2012 version of the Laws and Regulations of VC/PE funds in China ("the Codification") is now available online. The Codification is to help you conveniently search and understand the current policies, laws and regulations of VC/PE in China. Based on the 2011 version, the new released laws and regulations are included and the invalid laws and regulations are canceled in the 2012 version.
The contents of the Codification are listed below:
Fundraising

Fund establishment

Investment

Exit

Taxation

Supervision

Foreign exchange settlement

Local laws and regulations

Comprehensive laws and regulations



Please feel free to contact us if you have any suggestions about the Codification. Contacts of CVCA: Mr. Vincent Guo, Director of Public Policy and Government Affairs, E-mail: vincent@cvca.org.cn, Tel: 86 10 8518 3584 - 803; Mr. Allen Chen, Analyst of Research, E-mail: allen@cvca.org.cn, Tel: 86 10 8518 3584 - 807.
CVCA Academy
CVCA Academy - Investment Management Series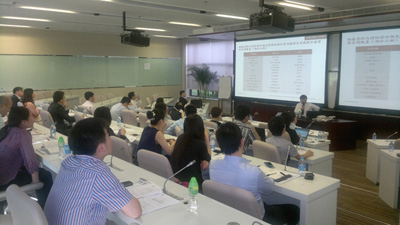 CVCA Academy held "Compensation and Incentive for Portfolio Companies" training course in Shanghai on September 25, 2012. The training attracted more than 30 CVCA members and professionals from non-member firms.
Both Principal of Towers Watson Mark Ma and Director of Towers Watson Edward Liu shared their extensive observation, experiences, and best practices on compensation and incentive plan for portfolio companies. Edward gave the audience a detailed explanation on how to set index system to promote the performance effectively by in-depth understanding of the industries and companies with industry analysis and a value tree. All participants had a chance to learn more about the methods of compensation benchmarking, management compensation plan's design, as well as the reasonable relationship between compensation and performance. Mark shared best practices on the long-term incentive for management team of portfolio companies. Their lectures were followed by an interactive Q & A session.
Supported Events
· 25th Annual AVCJ Forum 2012 -13-16 November 2012, Hong Kong
· AVPN Road Show 2012 – Hong Kong Seminar: Venture Philanthropy in Practice,19 Oct 2012
Copyright © 2008-2014 China Venture Capital and Private Equity Association. All rights reserved.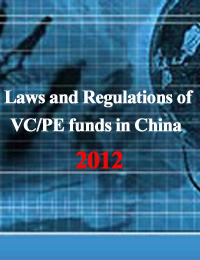 China Private Equity Matters
September Edition Now On-line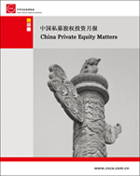 The monthly China Private Equity Matters tracks the recent news in private equity and venture capital industry in the Greater China region; as well as provides comprehensive analysis on investment trends, policy development and government moves. It is open to CVCA Members only.
Please read moreabout this month's issue.

Past Events
CVCA Lunch & Learning - China Inbound & Outbound M&A: Applying Transactional Risk Insurance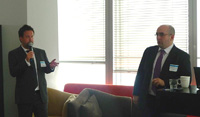 CVCA and Marsh co-organized the CVCA Lunch & Learning - China Inbound & Outbound M&A: Applying Transactional Risk Insurance in Beijing on August 30, 2012. The meeting attracted professionals from Swiss Reinsurance, Towers Watson, Offshore Incorporations Group, Hong Capital, Lenovo Group, Yili Industrial Group, Paul, Weiss, Rifkind, Wharton & Garrison Law firm, Global Law Office, etc.
Media Center
CVCA Weibo