CVCA Salon Beijing gathering
Dear Guest,
CVCA is going to have its CVCA Salon Beijing gathering in September.
More than 500 kinds of wine! Nearly a million of bottles of wine! Recollect the legend of the classic French Bordeaux...
China Venture Capital Association invites you to experience the most stunning wine cellar in Beijing, to taste original French style, in this networking and red wine feast. We will provide you with well-prepared mellow wines and exquisite snacks.. Not only will you work together with Mr. Neol CHI, a very famous professional wine consultant which enjoy great prestige to taste authentic French wines, but you will also enjoy happy moments with new and old friends from VC/PE and other related business industries.
Time: 18:30-20:30, Tuesday, September 15, 2009
Venue: Library Room, First Floor, Hilton Beijing Wangfujing Hotel
Address: Number 8, Wangfujing East Street, Dongcheng District, Beijing
Participation Fee: CVCA member RMB200 per person;Non-member RMB500 per person
Dress code: Business Attire
Rundown:
| | |
| --- | --- |
| Time | Rundown |
| 18:30-19:00 | Wine party(Stand, free communication) |
| 19:00-19:30 | Interpretation of Bordeaux and the tasting methods(Seated) |
| 19:30-20:30 | Free communication and wine tasting |
Seats are limited. Please make an early reservation. Application on site is not available.
Enquiry Contact:
Jasmine ZHANG010-85183584-800jasmine@cvca.org.cn
Becky WAN010-85183584-802becky@cvca.org.cn
Map: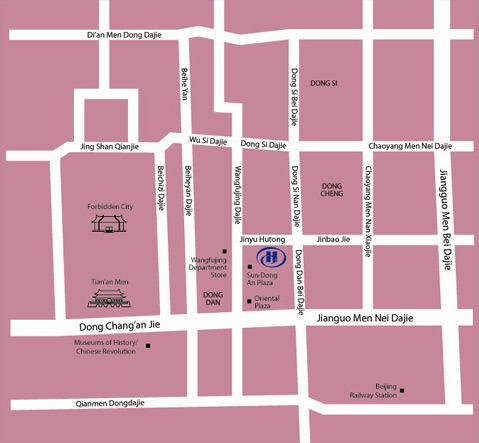 *Bordeaux
When we think of French wine, no one can ignore Bordeaux. The Bordeaux region is the largest fine wine producing region not only in France, but the world.
Bordeaux is in the south west of France and is surrounded by three main rivers. Girond flows to its west; Dordogne runs in its east; and in the southeast lays the Gironde. People have been producing wine from these perfect vineyards since the Middle Ages.
---
About CVCA
The China Venture Capital Association ("CVCA"), incorporated in the middle of year 2002 in Hong Kong, is a member-based trade organization established to promote the interest and the development of venture capital ("VC") and private equity ("PE") industry in the Greater China Region. Currently CVCA has more than 150 member firms, which collectively manage over US$500 billion in VC/PE funds. CVCA members have long and rich experience in VC/PE investing worldwide and have made many successful investments in fast-growing China enterprises of various industries.
More information about CVCA, please visit www.cvca.org.cn