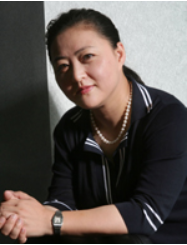 Ms. Kathy XU
Governor of CVCA / Founder & Managing Partner, Capital Today Group
Time: 12:00pm - 14:30pm, Thursday, July 16, 2009
Venue: Function Room 3, Floor 3, InterContinental Hotel
Address: No.777 Zhangyang Road, Shanghai, China
Language: Mandarin
Participation Fees: CVCA members RMB200; Non-members RMB500
Dress Code: Business Attire
Welcome to Senior Executive Investment and Management by China Venture Capital Association!
Following the success of its Governors Sharing Series last year, CVCA is pleased to announce the launch of its Senior Executive Investment and Management Sharing Series. For the new series, in addition to continuing to invite CVCA governors to speak, we will also invite other senior executives and entrepreneurs who will share with you their business experiences, good practices and case studies.
Enquiry contact
We are honored to invite Ms. Kathy Xu, Governor of CVCA/ Founder and Managing Partner of Capital Today, to share with us her insight and experiene on joy and pain of fund-raising at this roundtable.
Ms. Joanna XU:
021-50471613
joanna@cvca.org.cn
She will also share her many years valuable experience in the field of investment and answer your questions regaring current hot issues.
Ms. Kathy Xu is the Founder and Managing Partner of the Capital Today Group, one of the first independent private equity firms in China and currently managing the USD 280 million "Capital Today China Growth Fund". Capital Today is committed to provide growth capital to small and medium-sized Chinese companies and help them to build sustainable businesses.
Map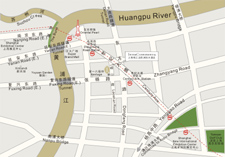 Ms. Xu has over 12 years experience in venture capital and private equity in China and has led multiple successful investments. Ms. Xu was selected one of "The Most Influential People in Asia – Stars of Asia" by Business Week in 2004. She was also selected "The Most Influential Venture Capitalist" in China by Capital Magazine in 2005. In 2006, Ms. Xu was awarded one of the "Top 10 Venture Capitalists" by Forbes.
Registration starts at 11:30pm.
Seats are limited. Please make an early reservation. Application on site is not available.