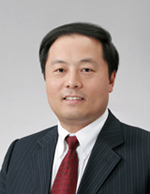 Mr. John Zhao
CEO of Hony Capital and Vice President of Legend Holdings
Time: 12.00-14.30pm, Thursday, May 21, 2009
Venue: J&E Mansion
Address: West Garden, Honglingjin Park, Chaoyang District, Beijing, China
Language: Mandarin
Participation Fees: CVCA members RMB200; Non-members RMB500
Dress Code: Business Attire
Welcome to Senior Executive Investment and Management by China Venture Capital Association!
Following the success of its Governors Sharing Series last year, CVCA is pleased to announce the launch of its Senior Executive Investment and Management Sharing Series. For the new series, in addition to continuing to invite CVCA governors to speak, we will also invite other senior executives and entrepreneurs who will share with you their business experiences, good practices and case studies.

Mr. John Zhao joined Legend Holdings in January 2003 and set up Hony Capital which is sponsored by Legend Holdings and focuses on equity investment and management business. Under the leadership of Mr. John Zhao, Hony Capital is currently worth over 20 billion RMB in assets under its direct management and operation. Additionally, Mr. John Zhao has many years of multinational company leadership experience. He has a deep understanding of standard governance, international operations and management; and possesses very rich and successful practices in domestic and foreign enterprises equity investment and development strategies. He will share his valuable experience in the field of investment and he will answer the hot questions concerning investment..
Ms. Becky WAN:
010-85183584-802
becky@cvca.org.cn
Ms. Sabrina TIAN:
010-85183584-805
Sabrina@cvca.org.cn
Registration starts at 11:30pm.
Seats are limited. Please make an early reservation. Application on site is not available.
Map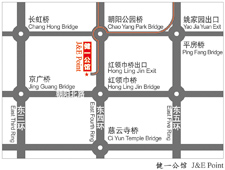 Tel:010-51398739

About CVCA
The China Venture Capital Association ("CVCA"), incorporated in the middle of year 2002 in Hong Kong, is a member-based trade organization established to promote the interest and the development of venture capital ("VC") and private equity ("PE") industry in the Greater China Region. Currently CVCA has more than 150 member firms, which collectively manage over US$500 billion in VC/PE funds. CVCA members have long and rich experience in VC/PE investing worldwide and have made many successful investments in fast-growing China enterprises of various industries.
More information about CVCA, please visit www.cvca.org.cn