Private Equity and Venture Capital courses (II) Compensation and incentive for portfolio companies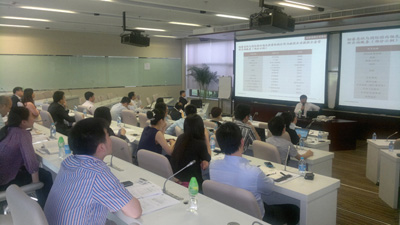 CVCA Academy held "Compensation and Incentive for Portfolio Companies" training course in Shanghai on September 25, 2012. The training attracted more than 30 CVCA members and professionals from non-member firms.
Both Principal of Towers Watson Mark MA and Director of Towers Watson Edward Liu shared their extensive observation, experiences, and best practices on compensation and incentive plan for portfolio companies. Edward gave the audience a detailed explanation on how to set index system to promote the performance effectively by in-depth understanding of the industries and companies with industry analysis and a value tree. All participants had a chance to learn more about the methods of compensation benchmarking, management compensation plan's design, as well as the reasonable relationship between compensation and performance. Mark shared best practices on the long-term incentive for management team of portfolio companies. Their lectures were followed by an interactive Q & A session.